These Places are the Mecca of Wall Diving
|
Being 'off the wall' isn't exactly the way you want to be described.
However, if you are a diver, having an off the wall experience is one of the finest thrills of life.
Wall diving has increased in popularity over the years because of the sheer beauty of vertical underwater masses. From massive continents to tiny islands, here are the best spots for wall diving.
Cayman Islands
Cayman Islands boast of some of the most jaw dropping wall diving sites around. There are countless underwater cliffs enough to forget the world above. If you want the easy dive, head off the current-free West Wall. If you do want the best that the Cayman has to offer, dive into the North Wall.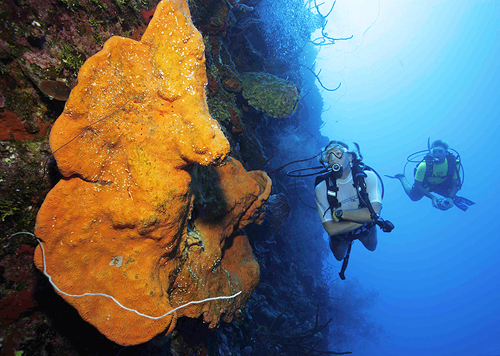 image source: http://garynfrost.com/
Cozumel, Mexico
If sloping walls and drop-offs are what you're after, then Cozumel is the place to be. The verticals have multiple levels of difficulty so it's got a little something for everyone. Just be careful because the currents here are quite erratic.
image source: leisurepro.com
Palau
There will be more than enough species of fish to last you a lifetime here. Palau boasts of over 350 islands so you'll never run out of cliffs and walls to explore. Again, take caution because some spots are notorious for having very strong currents.
image source: http://www.cbjones.info/
British Columbia, Canada
Anemones, wolf eels and many more await you in British Columbia. The walls here are adorned with breathtaking marine life so be sure to take enough photos.
image source: http://scubananaimo.ca/
Bay Island, Honduras
This is one wall diving spot that will keep you busy for hours on end. From sloping walls to deep drop offs, this is a beautiful place to spot schools of fish, canopies, reef tunnels and more.
image source: abouttutila.com
Sipadan
This volcanic island is pure marine bliss. Once you dive off the shore, the 2,000-feet plummet promises an underwater adventure for the books. There are a lot of strong currents passing through the ocean floor so it's not exactly the best place for beginners.
image source: https://scubadiveadvisor.wordpress.com/tag/sipadan/